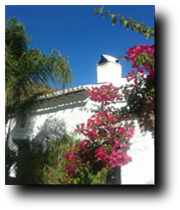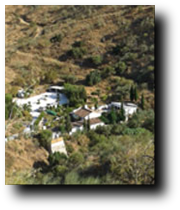 The Finca welcomes couples and singles, the price per night per room is 255 euro (£220), and is fully inclusive of all meals and *drinks during your stay. There is a minimum stay of 3 nights. A deposit of 200 euros/GBP is required to book a room, upon receipt a confirmation email and directions will be sent.

Sunbathing/poolside towels and hairdryers are provided
* soft drinks, cava, local wines, beers and spirits. Branded spirits available for a minimum charge, please advise if required when booking.
Finca los Etera welcomes guests only in the summer months, this year we open from May the 20th through until the end of September, weather permitting this may be extended until the first week of October.
Contact Nikki or Tom
Telephone 0034 952 11 26 20

Click here to e-mail
(if you access your emails via the web then please use the following address)
fincalosetera@msn.com
Postal Address:

Finca los Etera
Appartado de Correos 99
Alora 29500
Malaga Spain
Terms and conditions:

The finca does not accept children or pets.
Payment can be made either in cash/Euro upon arrival, or direct into our bank account prior to your stay.
A deposit will be required to reserve your room.
If for any reason we should have to cancel your holiday, a full refund of any monies received will be given.
We ask you to respect your surroundings and other house guests. Anyone disregarding this will be asked to leave with no refund given.
We advise you to take out your own personal travel insurance.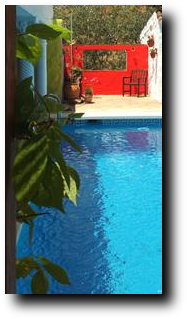 Copyright FINCA LOS ETERA
Designed and hosted by One 2 One PC Support